Dedicated idealists striving to improve education
Learning Mission is an independent grassroots organization and a community for everyone who believes in the necessity of changing the learning principles of the 18.th century. We dream of a world where children can learn through intuitive exploration based on their own unique cognitive, emotional and physical abilities, and where teachers provide guidance and inspiration instead of requirements and obligations.

We are a newly established organisation based on voluntary work, and we are open for more hands and support. If you wish to help us transforming traditional school system, please contact us.

Meet the Team
The ability to learn and develop is an innate skill that should not be formed or adjusted by outdated learning principles.
Signe Gjervig
Partnership Lead
We need collaboration and new playful ways of learning to unlock our creative potential and create a sustainable future.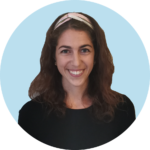 Danna Jørgensen
Project Management
In my work as a psychologist I have seen many children with a bad mental health caused by their environment, which I hope we can improve.
Denis Rivin
Expert in Future Tech
I spend most my time on future studies – and I see no desirable future scenario without education at its very core.
Lennart Briesenick
Circle Event Leader
I want to contribute to help future generations becoming empowered for living in a meaningful and fulfilling way in a changing world.
Emil Hansen
SoMe Manager
I believe students are smarter than what today's education allows them; through workshops I will show them that they are the change makers of education.
Rasmus Napstad
Jack of all trades
I want to help make a difference where it counts. Let us together build a more fun and creative future for our generations to come.
Pernille Blix
Coming soon
Children can become depressed, sick and lose the desire to learn, including my own children, who I now "homeschool" so they can get faith in themselves again.
After even tumbling through an outdated learning facility. the 21st century information society, need new roots to grow from!
Stine Fohlmann
Illustrator
I dream of a school that supports the individual child in finding his or her own way in life and who sees childhood as something valuable in itself.
Nicklas Eskou
Webdesigner
Although no one can go back and make a fresh start, everyone can start now and make a whole new beginning. Learning mission!
Changing the school system is our most pressing task, and it is our responsibility to support the youngest on this transition.
Michelle Rytter
Event planner
There should be no limits to creativity, but opportunities. I want to help open up this framework and show a new perspective to the world.
Sofia Weng
School phone
Through Learning Mission, a strong foundation for our future generations can be created which we need in this busy changing world.
Ivana Barbulakova
Graphical designer
I think we as humans were created to be creative and free, which is why I support the idea and values ​​behind the Learning Mission.
Frida Gregersen
Photographer
How do we unfold life joy and creative power? It takes courage to find new answers and solutions
How we learn is individual. Therefore, we should cultivate curiosity and individual strengths rather than standardized teaching.
Pernille Klarskov
Brand responsible
I dream of a school system that embraces our children's differences and gives them the freedom to be their authentic selves.
Roea Abdllahi
Transformer
Let's make learning fun, and school time worth remembering. It's time for more free and creative learning environments
I believe that we turn the sad statistics of stress, anxiety and depression by living a meaningful and joyful life.
We need a content manager, who can help us administrate and prepare posts for our awareness campaign on social media.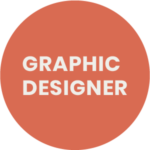 Some of the posts we are preparing for our awareness campaign require graphics, and we would love design help for our website.
Anders Horsholm
Videographer
School tired from day one, and top marks in seagull watching. We are living in 2020, and it is time to embrace creativity and not murder it.
We are gathering scientists and other experts on education to help make a transformation plan. Could this be you or someone you know?

You?
Fundraiser
Many funds support projects that create better conditions for children. Our project can be extremely impactful, and we need help to raise money.
You can donate to our movement whether you are a private person or a company. If you wish to sponsor one of our projects please get in touch.